About Us
Jiangxi New Jiayi New Materials Co., Ltd. is a high-tech new material manufacturer located in China. We have more than 250 employees and 30+ years of R&D and manufacturing experience in the silicone industry.

Focusing on the development and production of Methyl / Vinyl / Hydrogen containing silicone MQ resin series; condensation / addition molding silicone pressure sensitive adhesives; waterborne silicone resin; spherical silicone rein/ Polymethylsilsesquioxane; high and low hydrogen containing silicone oil; 1,1,3,3-Tetramethyldrisiloxane / 1,3,5,7-Tetramehtylcyclotetrasiloxane. The products are mainly used in personal care, coatings, electronics, construction, textile printing and dyeing auxiliaries, engineering plastics, optical grade transparent silica gel, silicone leather and other industries. .
Our Company History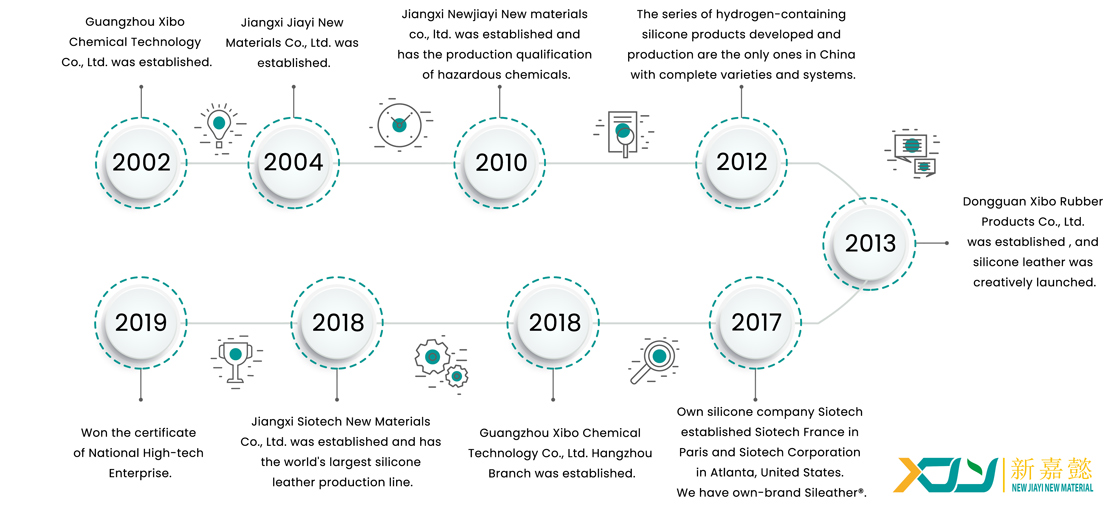 R&D
National high-tech new material manufacturer with
15+ related patents in the silicone industry
20+ R & D personnel in the technical support team
12%+ of R & D development expenses per year
4 R&D Centers are in Jiangxi, Dongguan,Nanjing and Hangzhou.
Factory Address
Address:
XINGHUO INDUSTRIAL ZONE,YONGXIU COUNTY,JIUJIANG CITY,JIANG XI,330319,CHINA
Email:
Website: