The rapid development of silicones in cosmetic and skin care products is mainly due to its unique molecular structure. Silicone is a synthetic polymer compound with a semi-inorganic and semi-organic structure. This determines that it has many excellent properties that can be useful for the skin's surface: lubricity, hydrophobicity, physiological inertness, resistance to ultraviolet radiation and compatibility, etc., which provides the possibility to improve the performance of cosmetics.
Benefit from the following manufacturing advantages:
1. Pre-production samples for all orders before production starts
2. Free packaging services
3. Precision manufacturing on branded CNC equipment
4. Experienced engineers to monitor the entire production process
5. Stable after-sales service
6. 24-hour warehousing service and logistics support
7. Wholesale and retail experience
8. Quality control, including raw material incoming inspection, process intermediate product inspection, finished product factory full analysis inspection
9. Invest more than 12% of sales in R&D each year
Types of Silicones
Up to now, silicones in cosmetics and skin care products that have been successfully developed, include dimethylpolysiloxane, methyl phenyl polysiloxane, hydrogen-containing silicone oil, cyclic polysiloxane, methyl polysiloxane emulsion, Polyether modified silicone oil, alkyl modified silicone oil, amino-modified silicone oil, silicone wax, silicone resin and silicone-treated powder, etc.
Advantages
Silicones are active ingredients in skin care and color cosmetics, have moderate volatility and can form a fine and uniform silicone protective layer on the skin and hair. It has a good effect on the skin, hair and underarms. It can prevent the skin from dryness and wrinkles used by people with skin; used in hair care products to make the hair easy to comb, prevent split ends and knots, and give hair smooth finish, shiny, and floating effects. It is the main raw material for formulating skin care creams and hair scale repair liquids.
Non-irritating, non-allergenic and non-comedogenic

Have a neutral reaction to human skin. It is an excellent material for the manufacture of modern cosmetic ingredients.

Excellent defoaming and anti-foaming properties and good film-forming properties.

Not water-soluble so that it can easy to form a very thin film, which can be used in cosmetics to protect the skin.

Excellent isolation and lubricity

Silicones smooth the skin

Have the performance of blocking moisture, have a high degree of gloss, and make the skin brighter.

Silicones in makeup products usually use silicone oil as the main body, silicone oil has excellent compatibility with other cosmetic raw materials.
Application of Silicone Based Cosmetics
Silicones in cosmetics products are generally harmless to humans. Silicone surfactant is a large amount of surfactant in the daily chemical industry and can be used in various cosmetics.
It is used as an emulsifier in flavors and shampoos. It has emulsifying, foaming, dispersing and solubilizing properties, which can make shampoo foam rich, fine and stable, and have an antistatic effect.
They can form a protective film of the fat layer on the skin surface to prevent dry skin. It is an excellent skin lubricant and moisturizer. It is typically prone to preparing emulsifiers and emulsion stabilizers for facial and eye cosmetics.
Detailed Application
Color cosmetic (Non-sticky Lipstick, Lipgloss, Eyeliner, BB cream)

Beauty products

(Shimmer eye make-up, BB cream, Extended wear lipstick, Clear lip gloss)

Deodorant & Antiperspirant:

Suncare & Skin care (Facial care, Body lotion, body cream, skin conditioning agent)

Sticks products, Styling product, Conditioners

Emollient - softens and soothes the skin and prevents skin moisture loss.

Haircare functions (Shampoo, Hair conditioning agent, Styling products)

Skin conditioning agent

Anti-foaming agent

Benefit wound healing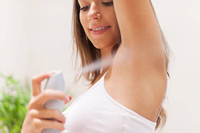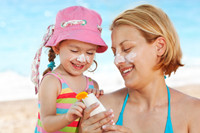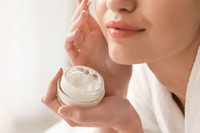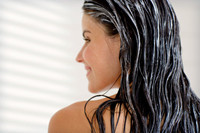 Are Silicones harmful?
People often said silicone clog pores and dead skin cells, but in fact, silicone surfactants have no side effects on the human body. On the contrary, as natural ingredients, certain silicones create many benefits to our skin's surface according to their inert nature.
First, silicones have macromolecular size, which will prevent them from being absorbed by the skin. If a substance cannot penetrate the skin and be absorbed by the skin, it is unlikely to cause toxicity or immune problems.
Secondly, because their large size prevents them from penetrating the skin, the argument that silicone will bioaccumulate or accumulate in our bodies is not supported. Because if silicone cannot penetrate the skin, of course, it cannot pass through the cell membranes, which is a key requirement for bioaccumulation.
Finally, limited data can prove the film formed by silicone will suffocate the skin. In conclusion, the soft and invisible film formed by silicones after local application allows oxygen and other gases to pass through. However, the film will not prevent the secretion of natural oil. Therefore, after local use of products containing silicone, the skin can still "breathe". On the contrary, without silicones carrier fluids, the skin will lose water and the hair will become dry and knotted.
Future Trend
In the future, the application trend of silicone in cosmetics will focus on hair cosmetics, especially in the direction of hair care masks, two-in-one shampoos and sanitary products. In addition to maintaining the original excellent properties, the new silicones developed in the future must have additional properties, such as various new functions such as film formation, moisturizing effect and ultraviolet absorption capacity.
Recently, due to the expansion of the ozone hole, the risk of skin cancer has increased, and the skin's UV protection has also become an important topic in cosmetics.
In addition, people's requirements for materials are getting higher and higher, and it is difficult for a single-component material to meet actual needs. In this case, the development and research of functional composite materials has gradually become the focus of research. The modification of silicone surfactants has become one of the key directions in the development of silicone materials.
In short, the application of silicone in cosmetics is showing an upward trend in the future.
Product Question
What is the MOQ?
For our existing regular in-stock products, the MOQ starts from 1 piece.
If you would like to customize a product with a specific specification, please contact us to determine the MOQ.
Do you offer a delivery service?
Of course, we are happy to provide our customers with a substitute shipping service.
We also offer a courier service with different prices and delivery times depending on your needs.
Your order will be delivered quickly and safely. Our professional team will also help with any urgent.
What is the sample fee?
Samples up to 1KG are free of charge, and shipping costs are paid on delivery.
For a large amount of sample cost, please contact us to discuss.
What's the product packaging?
XJY-801, XJY-8203/8205 series can be supplied in the 25KG cardboard drums.
XJY-056 is packed in the 200KG iron drums.
If you have special requirements, please contact us.
What is the lead time for production?
For our existing regular stock products, we usually need 7-15 days, the lead time may be longer for higher quantities, depending on the actual delivery date of the factory.
For custom products, please contact us to determine the exact lead time.
Do you provide warehousing services for my product orders?
We offer a professional 24-hour monitored warehousing service for every customer.
What are your payment terms?
For samples, 100% T/T in advance.
For orders: 50% TT in advance, 50% balance before shipment
For large long-term orders, please contact us to discuss payment terms.
How long does silicone last?
We use high-standard raw materials to produce silicone pressure-sensitive adhesive, the product is valid for 12 months from the production date under the original unopened package, and the storage temperature is 25℃ and below. If the storage period is exceeded, the product should be retested and can still be used if it meets the quality requirements.