In 2020, China's silicone methyl monomer production capacity: 3.305 million tons/year, an increase of 9.0% year-on-year; accounting for 57.22% of the global silicone unit capacity. Among the silicones, silicone MQ resin is also a major emerging industry. This article will analyze the top 4 MQ resin manufacturers in China.
Basic Information
Founded in 2003, XJY Silicones is a national high-tech enterprise silicone resin manufacturer in China, focusing on R&D and production of silicone siloxane and silicone resin materials.

A series of breakthrough and subversive silicone materials have been developed through continuous R & D investment in the fields of silicone resin synthesis, special silicone hydrogen R & D and composite materials. As one of the China silicone MQ resin manufacturers, we have a continuous resin production line and independently produce and develop silicone-based chemical raw materials with silicone MQ resin as the core and customized special functional polysiloxane products.
Advantages
1. A continuous MQ resin hydrolysis product line, pre-production samples for all orders before production starts
2. REACH registration of silicone raw materials.
3. Precision manufacturing on branded CNC equipment
4. Strategy relationship with raw material suppliers to guarantee stable production of MQ resin.
5. Stable after-sales service
6. 24-hour warehousing service and logistics support
7. Experienced team for wholesale and retail, monitor the entire production process
8. Quality control, including raw material incoming inspection, process intermediate product inspection, finished product factory full analysis inspection
9. The capacity for MQ resin powder is 200 tons/month, for MQ resin dissolved in the solvent is 400 tons/month.
10. Invest more than 12% of sales in R&D each year
Application
The company operates Methyl MQ resin, Vinyl resin and plastic resin with good performance in a broad range of the basic chemical industry: Medicine, Textile and Leather, Defoamer, Mold Release Agent, Cosmetics and Personal Care, RTV Rubber, Electronic mateirals, Pressure Sensitive Adhesive, Optics and Engineering Plastics, Surfactant, LSR Dental Impression, Coatings, Construction, etc. And silicone leather can be applied to indoor and outdoor furniture, medical treatment, navigation, contracts, automobiles, rail transportation, hotel interiors, children, clothing, luggage and other fields.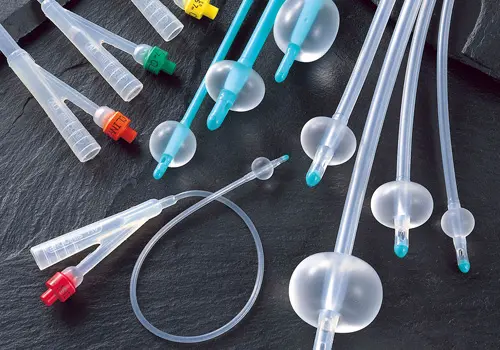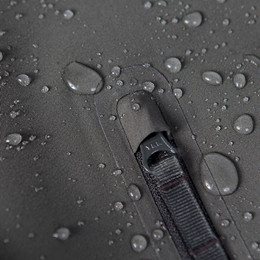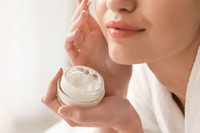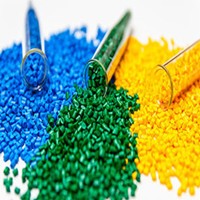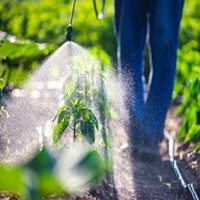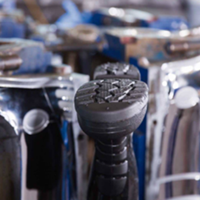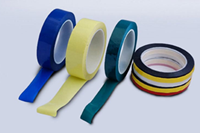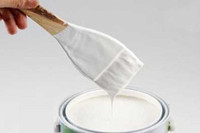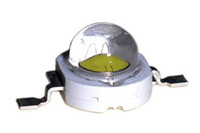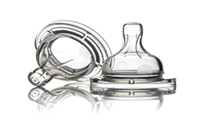 With the continuous development and expansion of the company, four research and development centers have been established in China, all with advanced modern analysis laboratories. And Jiangxi New JiaYi New Materials Co., Ltd. is in the development process of water-based silicone resin. By grafting hydrophilic groups on the resin, it can be dispersed without adding emulsifiers and mechanical emulsification process. The application of water-based mold release agents, it can avoid the influence of organic emulsifiers.

2. Bluestar
Basic Information
Jiangxi Bluestar Xinghuo Silicone Co., Ltd. Bluestar New Chemical Materials Co., Ltd. Jiangxi Xinghuo Silicone Plant is a subsidiary of China National Chemical Corporation. It covers an area of 1,000 hectares, has more than 2,000 employees, 19 foreign experts, 5 professor-level senior engineers, 10 doctoral students, 37 graduate students and a large number of professional and technical personnel.
Formerly known as the Xinghuo Chemical Plant of the Ministry of Chemical Industry, it was established in 1968. It is a national key national defense chemical and new chemical material production large-scale enterprise. After 42 years of construction, especially since joining China National Bluestar (Group) Corporation, the face of the enterprise has changed.
Advantages
Its products are sold in more than 20 countries and regions around the world. It is a global leading chemical materials and specialty chemicals company under China National Chemical Corporation. Since its establishment, Bluestar has achieved rapid development by relying on continuous innovation, reorganization and mergers and acquisitions. Currently, it has 58 factories, 45 scientific research institutions, 4 overseas companies, and 3 listed companies worldwide. Its business covers more than 200 countries and regions. One of China's important chemical companies.

3. Iota
Basic Information
Iota Silicone Oil (Anhui) Co., Ltd was located in Bengbu, Anhui Province, which is the manufacturing operation of Iota Corporation Limited in China. As a leading supplier in the organic silicon industry, silicon-based technology and innovation area, IOTA provides the whole industry chain silicone performance solutions. Including polypropylene compounds, linear low density polyethylene, high density polyethylene, amco polymers, and cooperate withe world's largest plastics factory.
The company serve the market in various fields, covering textiles and leather, food and beverages, paints, oil and natural gas, cosmetics, electronics, aerospace, automotive, construction, medical care, casting, personal care, agriculture, engineering plastics and LED.
Advantages
Iota Silicone Oil maintains a close long-term cooperative relationship with many universities and research institutes in Nanjing and implements a strict and complete quality control system, which ensures that each product can meet the quality requirements of customers. Besides, all of our products have been strictly inspected before shipment. Technical support and scientific management of the powerful can provide all kinds of high-quality organic silicon materials for our customers.
Main products: phenyl silicone resins, diffusion pump oil, methyl silicone resin, amino silicone oil, hydroxy silicone oil, vinyl silicone resins, organic polysilazane, inorganic polysilazane, thermoset resins, unsaturated polyester, acrylonitrile butadiene styrene, polyvinyl chloride.
Iota enjoys a high reputation in the market for Phenyl silicone, Polysilazane resin, Foam Silicone, and Hexamethyldisilazane. Their products are mainly exported to Southeast Asia, South Korea, South America, Europe, America, the Middle East and the Medium-High level China market.

4. HUBEI LONGHSENG SIHAI New MATERIALS Co., Ltd.
Basic Information
Hubei LONGHSENG SIHAI New MATERIALS Co., Ltd. is mainly engaged in the R&D, production and sales of organosilicon fine chemicals, special surfactants and organosilicon resin series products, and is a director unit of China Fluorosilicon Organic Materials Industry Association, a national intellectual property advantage enterprise and a national high-tech enterprise.
Advantages
In response to the policy of Zaoyang Municipal Government to further accelerate the scientific, rational and orderly concentration of local chemical enterprises in the chemical industrial park, maximize the intensive use of land resources, protect arable land and the development environment, and achieve sustainable development, Sihai invested in a new 20,000 tons/year organosilicon series products project in Zaoyang Chemical Industrial Park, including surfactants with an annual output of 5,000 tons, organosilicon resin with an annual output of 7,000 tons, and organosilicon resin with an annual output of 7,000 tons. The completion of the 20,000 tons/year silicone products project marks an important step on the road of standardized development of the company and lays a good foundation for expanding the scale of the enterprise, improving economic efficiency and realizing the strategic management pattern of the enterprise.
Application
The company has a complete range of products with excellent quality and enjoys a high reputation among similar products in China. The products are sold in various industries such as industry, agricultural production, medical and health care, construction materials, biotechnology, electronic and electrical, food, paper making, sewage treatment, textile, aerospace, high-speed railway and subway, new energy, etc., and exported to many countries and regions such as Southeast Asia and Europe ......