XJY-711
Hydrogen terminated methylhydrogensiloxane dimethylsiloxane copolymer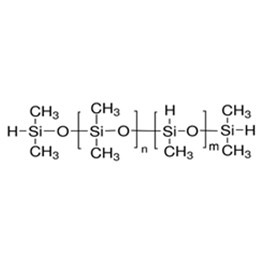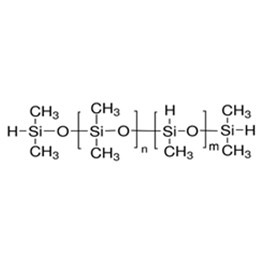 Specification
Chemical Name: Hydrogen terminated methylhydrogensiloxane dimethylsiloxane copolymer
CAS:69013-23-6
Brand

XJY-711

Appearance

Clear Liquid

Content of Hydrogen(%)

0.45±0.02

0.75±0.05

1.00±0.02

Viscosity(25℃,mm2/s)

10-40

40-60

40-60

Volatile matter

(% ,105℃/3h)

≤3

Refractivity

1.390~1.410

Density

(25℃,g/cm3)

0.98~1.10
Advantage
XJY-711 can be used as a silicone cross-linking agent and special hydrosilylation reactions.
Application
XJY-711 Hydrogen terminated methylhydrogensiloxane dimethylsiloxane copolymer can be applied to:
1. Mainly used in special hydrosilylation, as modified silicone oil, surfactant;
2. As a fabric, construction, and other waterproofing agents and finishing agents;
3. Special crosslinker for liquid silicone.
Packaging
XJY-711 is available in190kg plastic drums. Packaging options are available upon request.
Storage

Stored in a tightly closed container in a cool, dry place. Transported as non-dangerous products.
FAQ
Documents
Related Products